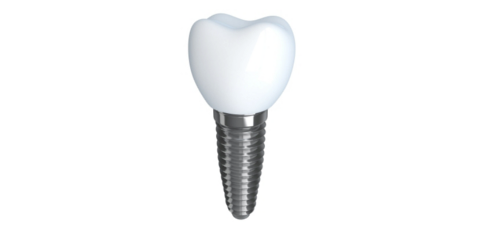 Over the last 30 years there have been great advancements in dental implants. Dental implants generally use a titanium fixture that embeds into the jawbone creating a permanent anchor. Over time the jawbone fuses with the fixture thus creating a lifelong solution to a lost tooth.
Dental implants are one cosmetic dental procedure that can greatly affect ones self esteem and confidence.
Some reasons that people decide to get dental implants include:
• Replacing missing teeth
• Support and stabilise a bridge or denture
• Assist with chewing and speech
• Restore a patients smile
• Replace partial dentures
Things you need to know about dental implants
Can I get dental implants

?

Most people who can maintain good oral hygiene and are also healthy enough to undergo general dental treatments can get dental implants. We do recommend that smokers do quit smoking before undergoing the procedure.
Who can perform dental implant procedures

?

Most general dentists and oral surgeons can perform dental implant procedures. Some dentists specialise in dental implants so it is a good idea to do a bit of research and speak to your local dentist about the dental implant service they provide.
Will my mouth feel different after getting implants

?
When the fusing process takes place the dental implant fixture does lack the periodontal ligament, so the end result is that your dental implant will feel a little different to your natural teeth when chewing. With this in mind most patients are still happier with a fixed dental implant or dentures that are supported by implants.
Smoking and implants
Smoking is extremely harmful to your oral tissues, even more so when implants are present. It decreases the blood supply to the gums as well as reducing oxygen to the gums and bone tissues that are near the implant. You should not smoke when you have dental implants.
Oral hygiene after dental implants
We recommend that once you have dental implants that you maintain good oral hygiene. One of the biggest causes of implant failure is poor oral hygiene. So as always brush twice a day and use dental floss. This will prevent a build up of plaque around your teeth and the implant.
 The process of getting dental implants
If you are thinking of getting dental implants click here to go to our dental clinic location page and find your local dentist that can assist you with your enquiry.
Find a dentist