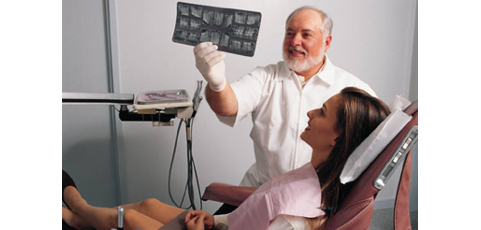 As part of our general dentistry plan we recommend that you should have regular check ups every six months. Part of the regular dental check ups allows your dentist to identify signs of gum disease, look for cavities, do a general clean and do a thorough examination of your mouth and teeth.
Once the examination is completed your dentist will talk you through the results and will also formulate a dental plan if you need to have any work done.
You can also request to have a scale and clean to remove tartar and a fluoride treatment to assist as a preventative step.
By having regular six monthly check ups it will allow your dentist to act on any signs of decay or areas that need attention before they become pronounced and end up being an expensive procedure.
Services your dentist may include under a general dentistry visit
Dental examinations
Scale and clean

Fissure sealing

Fluoride treatment
X-rays
Fillings where needed
Tooth coloured fillings/ white fillings
By using composite resin fillings dentists can match your teeth colour when repairing decaying teeth and performing fillings. This has been a great advancement in dentistry and has helped many patients, by restoring a bright, beautiful smile.
Fissure sealing
Fissure sealing is the process in which your dentist will use a sealant as a preventative measure to combat tooth decay and cavities. The sealant is  tooth coloured and is applied to the pits and biting surfaces on the molars. Your dentist uses a ultraviolet light to harden the sealant which makes it a permanent protective covering which will last for years. It is best to have the sealant applied soon after the molars have erupted, so that the teeth are protected as soon as possible.
To find a dentist that can put together a dental plan and perform your six monthly check ups click here.
Find a dentist