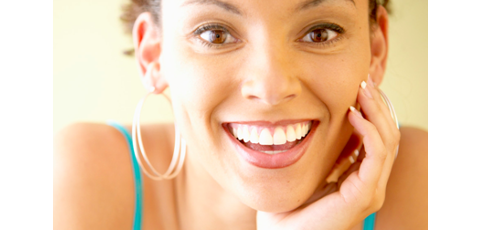 There is a large range of factors that can stain and discolour teeth. Some of which are smoking, coffee, tea, red wine, soft drinks, certain foods, some medications and age can all play a hand in discolouring your teeth.
There are a range of treatments that are available these days to get your teeth looking great. They are pain free, fast, effective and safe.
One of the most used methods of teeth whitening uses custom made trays in which a whitening gel is placed. The trays are then placed on your teeth and worn over night. The length of time that they will have to be used will depend on your situation, but generally speaking you should see results within 2-4 weeks.
Before undertaking any teeth whitening procedures (such as at home whitening products) you should have a check up with your dentist. This is for a number of reasons. First off they will give you a thorough examination, take your health and dental history into account, observe hard and soft tissues, and maybe even do some x-rays to determine the reason for discolouration. Your dentist will then be able to help you decide which teeth whitening product is the most suitable for you.
To find your local dentist and book an appointment to discuss your teeth whitening options and creating a fresh, brighter and whiter smile click here.
Find a dentist